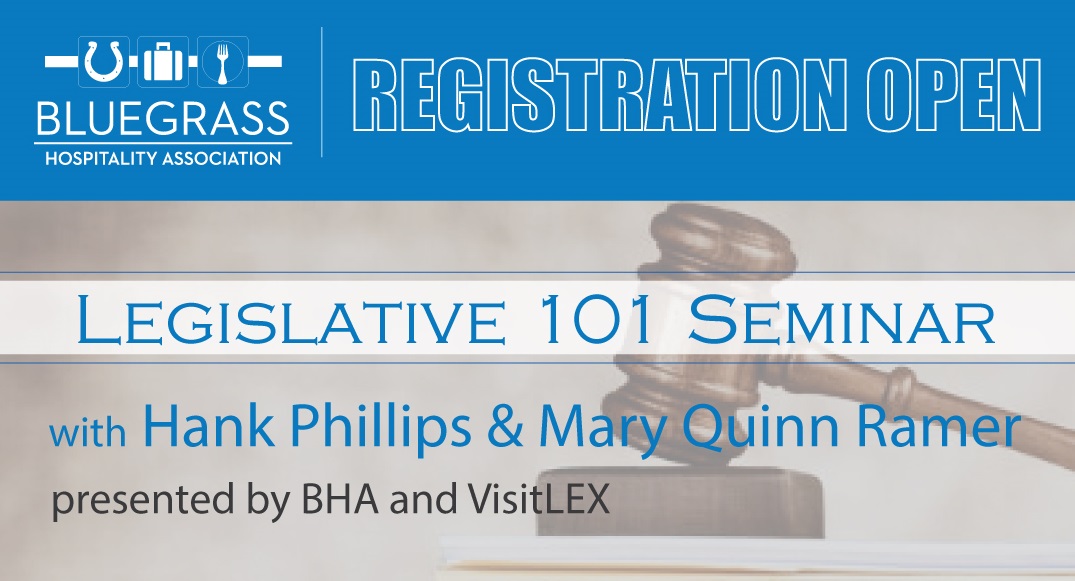 Your Job: At the Table or On the Menu?
Overview:
The Kentucky and Lexington travel and tourism industry is a massive generator of economic vitality, jobs, and tax revenue. Those contributions to the people of our community and state do not immunize our industry, your company or your job from damaging legislative action or inaction.   The new normal for our industry is that each of us needs to OWN being an advocate. But how does one go about being an advocate?  BHA, KTIA and VisitLEX will come together to offer this 90 minute workshop that answers that very important question.  
Mary Quinn Ramer, VisitLEX, "Why Do I need to be an Advocate?"
Hank Phillips, Kentucky's Travel & Tourism Industry, "Connecting the Dots in Frankfort and in the industry"
Sara Osborne, VisitLEX, "Who, Why and How of Advocacy "
Hank Phillips & Mary Quinn Ramer, "Statewide and Lexington Industry Issues Review"
BHA Legislative 101 Webinar Registration Link
Join from your desk, office, or conference room.
This is a free webinar.